Characteristic of Viognier and its floral notes, this is a wine with an incredible freshness and great depth. It will be a wonderful match for Mediterranean dishes and fish.
Presentation
Presentation
A remarkably fresh and deep wine, with typical Rhône characteristics, great with Mediterranean food and rockfish.
The vintage
The 2016 vintage in the Southern Rhone valley is exceptional, both in terms of quality and quantity, thanks to idyllic weather conditions that protected the region from climatic accidents throughout the whole year.
Location
Located on the fresh and light soils of Cairanne and Jonquières. The vineyard is situated between the rivers of Ouvèze and Aigues.



Terroir
Recent alluvial deposits of calcareous origin with variations according to the river path, clayey limestone.

Ageing
Crushing in pneumatic presses, fining of the must and refrigeration. Regulated fermentation in tanks.
In stainless steel until June, the period when its bottled after fining. Filtered.

Varietals
Grenache blanc
Marsanne
Roussanne
Viognier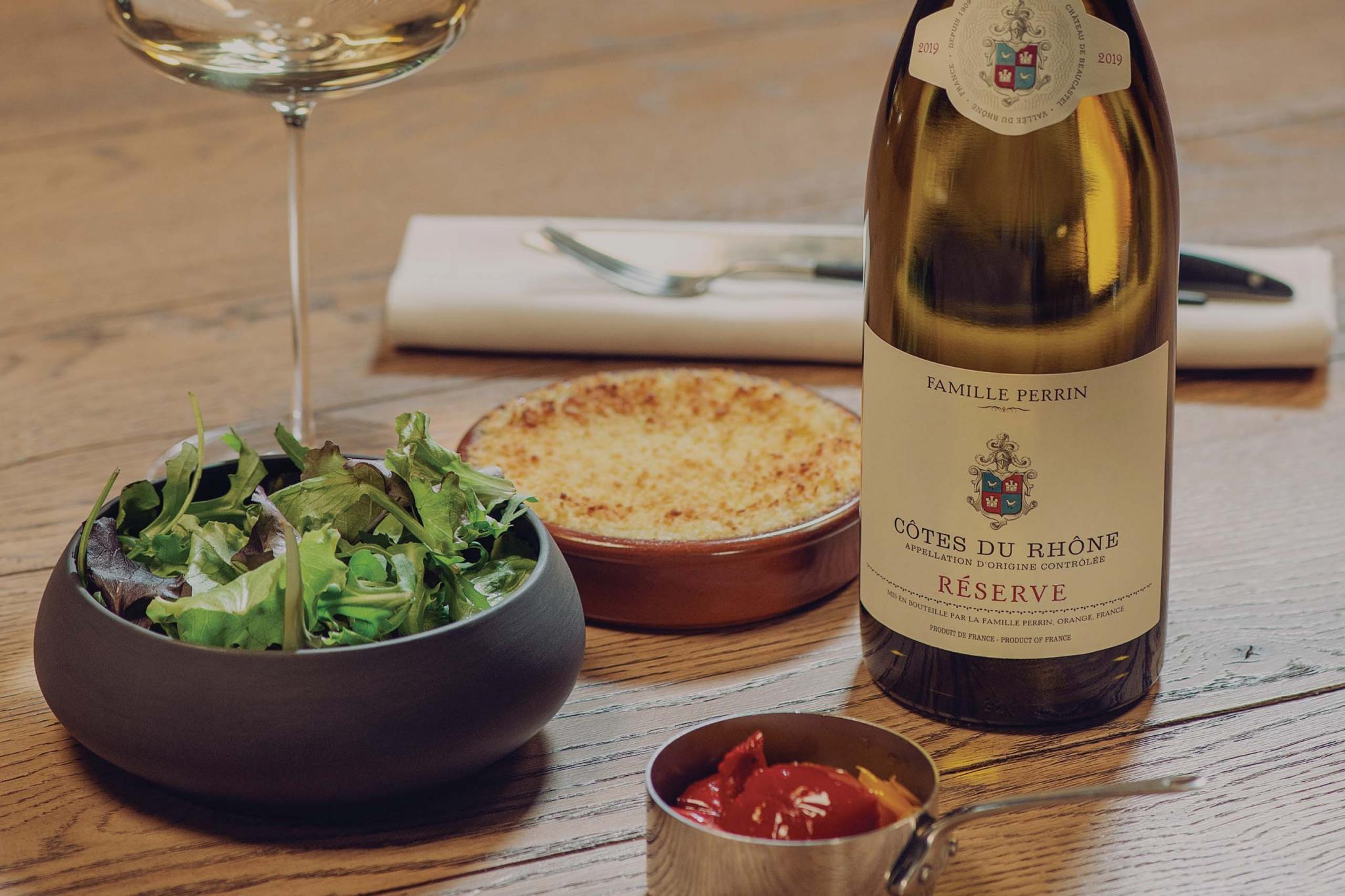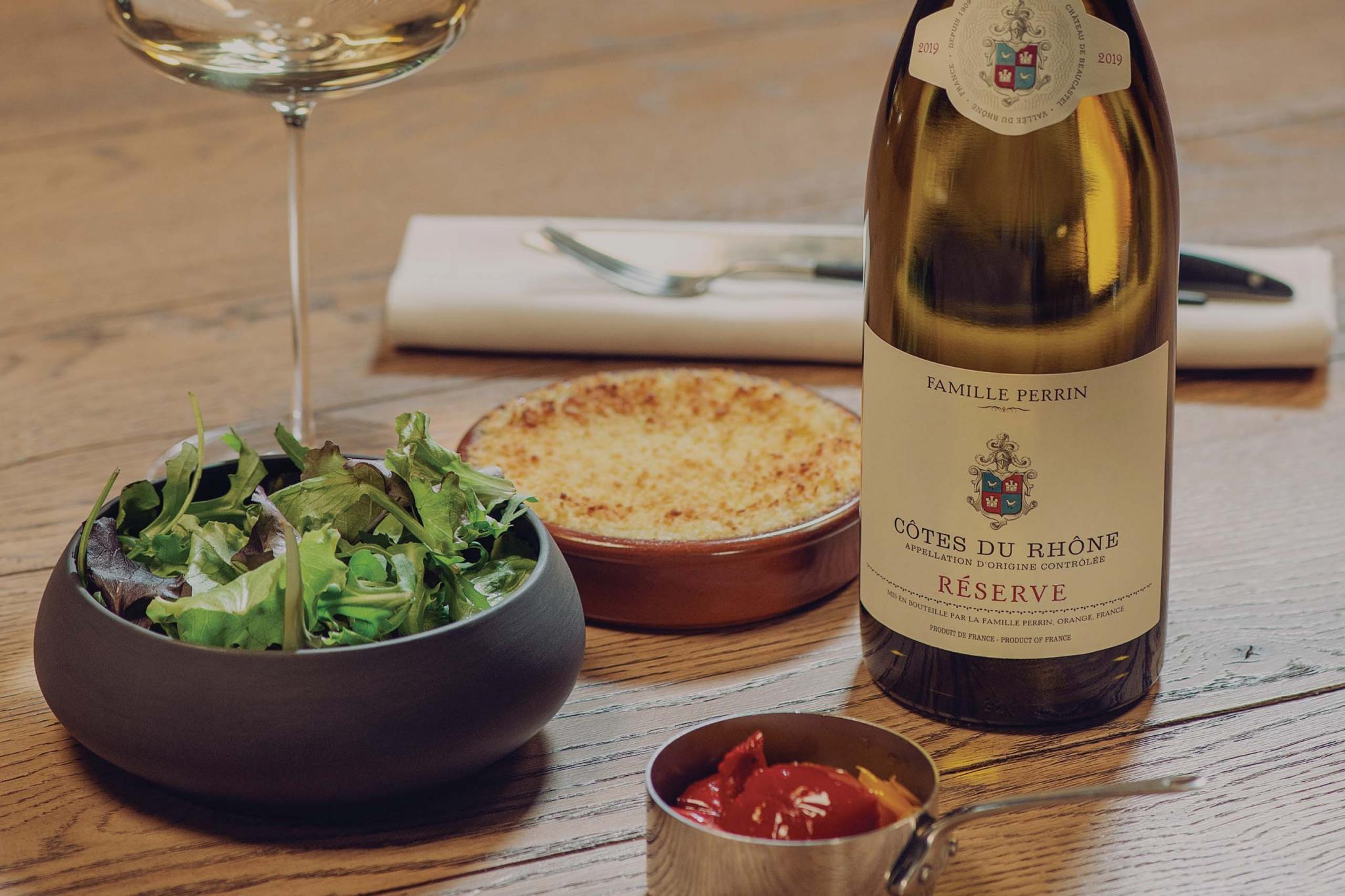 Advice
Serving
With delicate or spicy (saffron) dishes, grilled fish, bouillabaisse.

Tasting
Very pretty pale yellow colour with bright green reflections. The nose is full of freshness, with floral notes (hawthorn, vine flower) and fruity gourmet aromas of citrus (lime), peach and sweet spices. On the palate, a beautiful balance that combines freshness and roundness, minerality and fruity notes with a long aromatic and sapid finish.
Reviews
"

Famille Perrin Reserve Côtes-du-Rhône Blanc is a full-bodied, rich Grenache Blanc blend with lots to offer in the way of value.

"
"

Famille Perrin's 2016 Cotes du Rhone Reserve is a fabulous everyday drinking wine from the owners of Rhone Valley's famous Chateau de Beaucastel. The Grenache-Syrah-Mourvedre blend is fresh, fruity and energetic, the type of quaff that gives lift to grilled burgers, steak tips and barbecue chicken.

" [+]